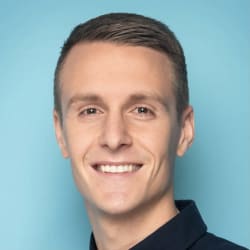 Tobias Jensen
Product Designers
Blackboard Insurance
Tobias works as a Product Designer for the insurtech startup Blackboard Insurance in New York City. At Blackboard, Tobias is used to juggling business, user and engineering needs and he uses design thinking to solve complex problems in the insurance domain. Tobias has previously worked with UX for the Danish government and a leading web and app agency in Copenhagen and he holds a bachelor's and master's degree in user experience and service design from the IT University of Copenhagen.
Past Talks
What customer needs are you actually addressing with your product? If you think that question is hard to answer, you're not alone! With constantly emerging digital technologies, customers have more needs and expectations than ever before. Navigating these needs and identifying the right ones can be a challenge. In this talk, Tobias will dig into the two primary types of customer needs: functional and emotional. With concrete examples from Blackboard, Tobias will guide you through how to understand, operationalize and measure these needs to build better and more fitting products for your customers.
How do you achieve strategic alignment in your organization? In this session, I will go over how I use user story mapping as a way of aligning everyone from SMEs to engineers on what we're building, why we're building it and most importantly how we should prioritize work. By using this throughout the development process, companies can achieve strategic clarity, as well as better, and more successful products.