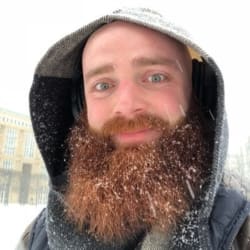 Ross McKinley
Software Engineering Manger
EA DICE
Ross makes developers lives easier by managing the end-to-end release process: taking code from a creative or developer machine all the way to production, and into the hands of players!
Currently Ross is an Engineering Manager for DevOps, Build and Release at EA DICE. He's slowly bringing in best practices and a product mindset to all the (internal and external) projects at DICE.
Ross works closely with the European and Global leaders on how they build teams, tools, products and ship games at EA and DICE.
Past Talks
In this panel we discuss the ways in which Design, Product and DevOps can be integrated using examples from Thomas Cook, IZettle and EA DICE.
Panellists:
Anna-Karin Fossum, Head of Design & User Experience, Thomas Cook Northern Europe
Anna Sitnikova, Product Manager, iZettle
Ross McKinley, Software Engineering Manager, EA DICE
Patch release process
Understand the value stream map and deployment workflow at DICE
Increasing effort upfront to reduce build time
What you'll get out of this conversation is what this metric time to player is. Specifically Ross talks about the patching process after DICE make a big bang release. How do they get incremental updates to get players content they want to play. Ross talks about how they used to do it and how they're doing it going forward.