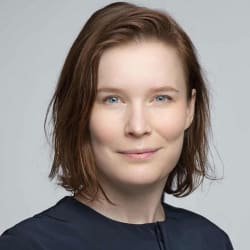 Marja Ojala
Lead Designer
Finnair
Marja is working as the lead designer for in-flight entertainment and mobile app at Finnair. As part of the in-house team, she is creating memorable and hassle-free travel experiences for both passengers and crew. Before joining Finnair, her work as UX/CX designer has included games, cloud storage and smart bins, but her roots are in industrial and interior design, an aspect that helps when designing for holistic customer experiences. On her spare time she focuses on what's truly important in life: good food.
Past Talks
How do you communicate the goals of your customers with your team and with the wider organisation? With customer journey maps, you can get a sense of your customers' motivations, their needs and pain points. But where do you start? How do you design effective maps that can push your team forward?
"Bringing life to static designs. Also enhancing communication of ideas", Marja Ojala, Lead Designer, Finnair discusses the value of prototyping and the design processes at Finnair.