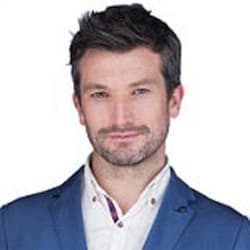 John Slattery is the CEO of Inspo. In a nutshell, Inspo inspires people to be their best. Inspo achieves this by delivering inspiring motivational talks, training and 1-1 coaching. The work that Inspo does is designed to improve productivity, morale and retention across businesses. Through Inspo, John has been working with the leadership and staff of companies in the world of Professional Services, Recruitment, Technology, Retail and Healthcare - across Ireland and Europe.
As part of this work, John has also worked with over 1,000 people, through a combination of working with companies and their staff on how to make choices to allow them to shine in their personal and professional lives.
Prior to setting up Inspo in 2016, John Slattery first qualified as a Chartered Accountant in Professional Services firm, PwC. Following his passion for motivating people, John transitioned into specialising in People Development within PwC, holding roles in this field locally and internationally in the firm. As part of growing Inspo, John has completed a Higher Diploma in Psychology to enable him to be as impactful as he can be for his clients.