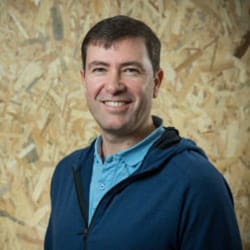 Ivan Hernandez
VP of Engineering
Ontruck
Ivan is the VP of Engineering at OnTruck, a technological platform that is disrupting the sector of regional freight transport by road, betting on the digitalization of a traditionally obsolete sector. He leads feature and QA teams to the next stage to boost the platform capabilities along with the expected growth. Previously, he played Software Development Manager role at lastminute.com and Solutions Architect one at Netcentric.
In his career he has specialized in creating and developing High Performance Teams, coaching people and introducing real agile practices, being an expert with +12y of experience. He has also +15y working both in startups and corporates, starting from a pure technical background and growing to a more managerial one, from small teams to +50 people ones. He has a broad technical background being a Solution Architect at Sun Microsystems for 5 years and working in many sectors including telco, public, media, travel and transport among others, both B2C and B2B.
He holds a degree in Computer Science and -when not working- Ivan loves Rugby, to read fantasy and Sci-fi books and watch top tv series.