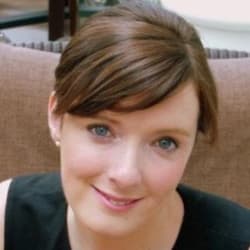 Deborah Soye
VP Consumer Tech, Content & Business Services
IDA
Deborah joined IDA Ireland in 2002 and has held a number of different positions during her time with the agency. She took up here current role in February 2020 and is responsible for working with and partnering with companies in the Consumer Tech, Content & Business Services industries based in California to identify opportunities where Ireland can add value to their international growth and to drive further investment into Ireland.
During her career with IDA Ireland Deborah has also held roles in the International Financial Services Division based in IDA's London Office and Technology, Consumer, Content Business Services Division and Medical Technology Division at Head office in Dublin. She has been closely associated with winning major projects from companies such as Cisco, Microsoft, Intercom, Microchip, Extreme Networks, UnitedHealth Group, UNUM, Prudential Financial, Lake Region and Cook Medical.
Past Talks
Managing global tech teams is an interesting and growing challenge for companies. We take a look at both Zendesk and Gainsights approach to building global product teams.