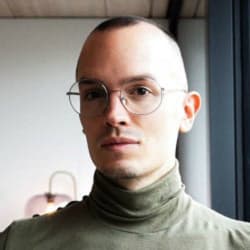 Christian Gaillard
Head of Product Design
ResearchGate
Christian Gaillard leads the UX Organization at ResearchGate, the social network of 15 million registered scientists backed by Bill Gates.
As a product designer turned design manager, his efforts are focused on talent development, organizational design, value proposition design and product strategy. Christian joined ResearchGate in March 2015. Over the last four years, he grew a design team only a handful of members strong into a UX organization with dedicated teams focusing on UX Design, UX Tooling, UX Writing and UX Research. He co-created ResearchGate's Nova Design System and oversaw the organizational transition from a centralized design team to a decentralized model of designers being embedded in product teams.
Christian started his design career in 2008 when he was recruited to join the digital branch of BBDO at age 21.